<< Back to Calendar
PMISC - 25th May 2023 - PMI and Academics Supporting the Next Generation of Project Managers

PMISC Event - 25th May 2023 - " PMI and Academics Supporting the Next Generation of Project Managers"
Bio:
Alejandro Romero-Torres is a Professor of Project Management at the University of Quebec in Montreal (UQAM) and chair of the PMI Global Accreditation Center. From 2014 to 2017, he was a member of the core committee responsible for reviewing the sixth version of the Project Management Book of Knowledge PMBOK ® Guide. He is co-holder of the research chair in project management (UQAM). His research interests are project management practices, project governance, digital projects and datafication.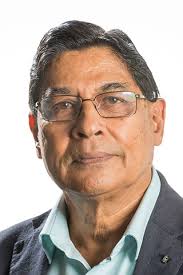 Shankar Sankaran is a Professor of Organizational Project Management at the University of Technology Sydney and teaches in a PMI GAC Accredited program that was the first Master of Project Management to be accredited in Australia. He served on the board of PMI Sydney Chapter as a communications director. He has been an On-site Team Visit leader and member for PMI GAC accreditation since 2007 and served on the PMI GAC board since 2018. He was the chair of the GAC Board from 2021 to 2022.
Session Summary:
How is PMI supporting universities and next generation of project managers' involvement in project management? How can practitioners be involved in this journey? 
PMI Academic services and resources look for advancing the profession through research and education programs, informing the practice of project management and the real-world application of research results. In this conference, we describe first the role of the PMI Global Accreditation Center GAC, specific PMI services and activities for students and opportunities for practitioners to be involved in academia. Then, we propose some discussion questions for the participants to identify how we can support students and young professionals in the field of project management. 
PMI GAC aims to ensure that project management programs (and other related programs) prepare students to meet business and government organizations' current and anticipated needs for qualified professionals in the field. Accredited universities and students get access to different services and products, such scholarships, students' clubs, communities of practices, free access to PMI materials, among others. Practitioners can also contribute to improving training in project management by participating in the accreditation process or supporting students in their preparation. 
Event Details:
Date: 25th May 2023
Arrive: 6 PM
Meeting: 6:30 PM to 8 PM
Depart: 9 PM
Venue : Castlereagh Botique Hotel
Professional Development Units (PDU): 1 PDU can be claimed for attending this event.
Cost: FREE FOR PMI MEMBERS
It is no longer possible to register for this event