Volunteers
Volunteering with us is easier than ever!
The PMI Sydney Chapter (PMISC) would like to welcome you to get involved!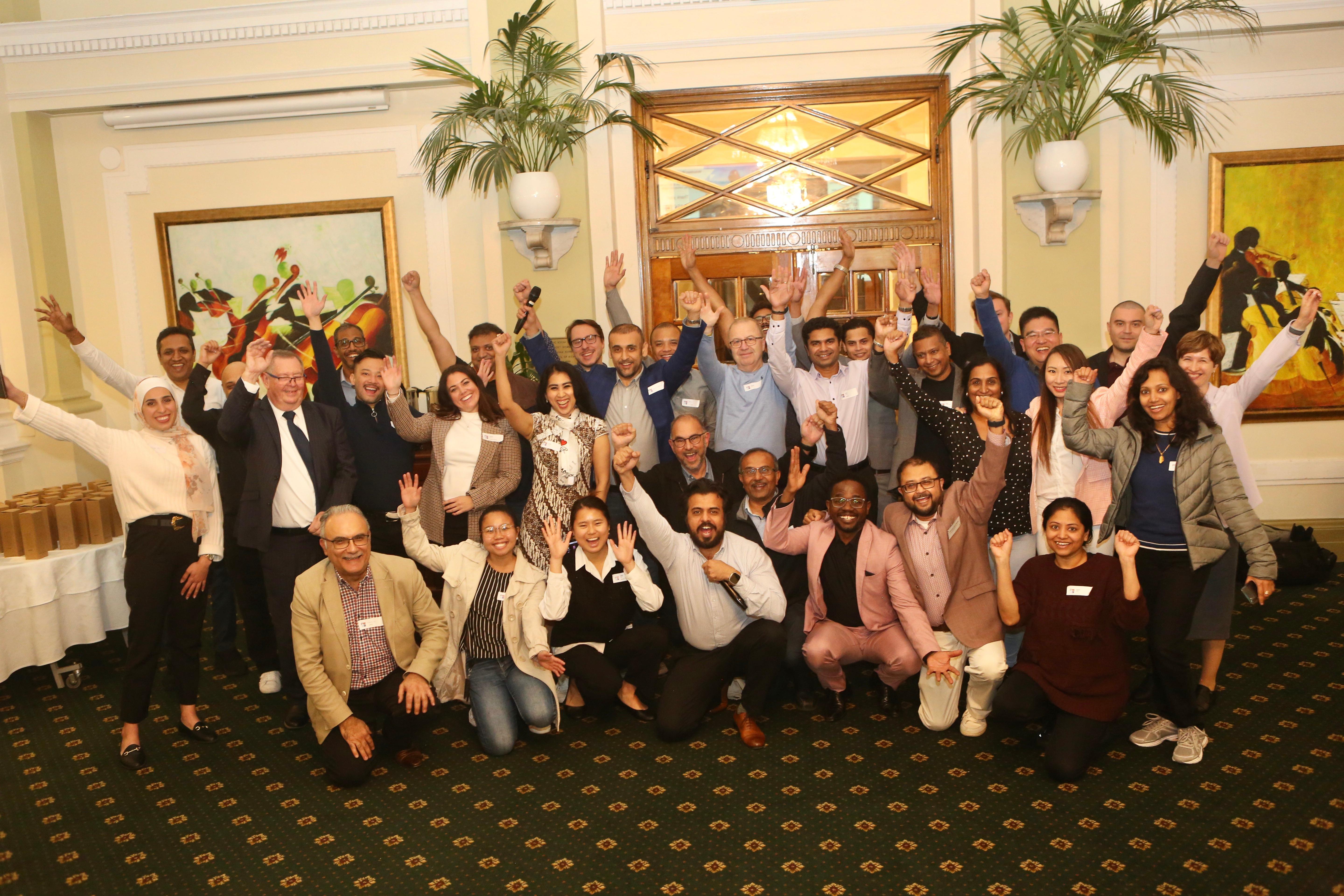 PMI Sydney Chapter 2023 volunteers event
Who can volunteer?
Anyone can volunteer with PMI Sydney Chapter. However, to make the most of this experience, you should become a current member of the chapter. If you are not a PMI member, join now or if your membership has lapsed, renew your membership.
What is the Volunteer Engagement Platform (VEP)? 
Our advertised roles are visible on Volunteer Engagement Platform (VEP).
The VEP is an integrated volunteer web application and database provided by PMI.org that is available to current and prospective volunteers. VEP offers many exciting capabilities for you, such as:

Create a volunteer profile and maintain your service history in one easy place
Search and apply for posted PMI volunteer opportunities at the global and local level
Use your PMI registered username and password to login to VEP.
What areas can I volunteer in?
There is always an opportunity for those who wish to excel in Project Management to join as volunteers for the PMI Sydney Chapter. We are constantly looking for people to assist with a diverse range of activities, including:
Academic Outreach e.g. coordinate engagements with universities, development of strategies and academic events
Events e.g. organising, planning, monitoring of PMISC meetings, coordinate with speakers, member registration
Infrastructure & Technology e.g. delivery of technology migration, support/maintenance of tech platform
Marketing & Communication e.g. spreading the words on what PMISC is about, developing marketing campaigns
Membership e.g. drives member contact, membership retention, delivery of campaigns
Mentoring e.g. become a mentor, organise mentoring program, onboarding of mentor/mentee
Professional Development e.g. plan/organise educational courses, quality assurance of course delivery
Special projects e.g. Project Management Day of Service (PMDoS)
Volunteering e.g. driving strategies for needs of volunteers e.g. recruitment, recognition, retention, relationships
and much more...