PMISC - Volunteers Orientation - 10th October 2023
🌟 Join Our 2023 PMI Sydney Chapter Volunteer Orientation & Onboarding Session! 🌟
Are you ready to make a meaningful impact? The Project Management Institute (PMI) Sydney Chapter is thrilled to invite all our new volunteers to our next Volunteers Orientation & Onboarding Session! 🤝✨
🗓️ Date: Tuesday, 10 October 2023
🕒 Time: 18:00 - 19:00
📍 Where: Online [Link will be provided post registration]
✨ Cost: FREE for PMI Sydney Chapter volunteers (please enter the promo code provided in your email. If you experience any issue, please contact the PMISC Volunteering team)
This session is your gateway to understanding our PMI Sydney Chapter's mission, values, and the incredible work we do. Whether you're an experienced volunteer or just starting, this orientation is designed to equip you with the knowledge and tools you need to succeed with PMI Sydney Chapter.
🔹 Discover the heart of our organisation and the causes we champion.
🔹 Get to know fellow volunteers and build a stronger network.
🔹 Learn about the various portfolio and future volunteer opportunities.
🔹 Ask questions and dive into our projects and initiatives that make a real difference to the communities.
To RSVP and secure your spot, please register ASAP. Spots are limited to ensure ample interaction and dedicated time for each volunteer participant. 
If you are interested in joining the PMI Sydney Chapter volunteers community, please register your interest using the PMI Sydney Chapter's Volunteer Expression of Interest form. Once you have submitted the Volunteer Expression of Interest form, our PMI Sydney Chapter's Volunteering team will reach out to you and support you throughout your onboarding journey with our PMI Sydney Chapter as a volunteer.
If you have any questions, please feel free to contact the PMI Sydney Chapter Director of Volunteering (My Tran Le) on: volunteering@pmisydney.org.
Let's create a positive change, and be a Change Maker of tomorrow!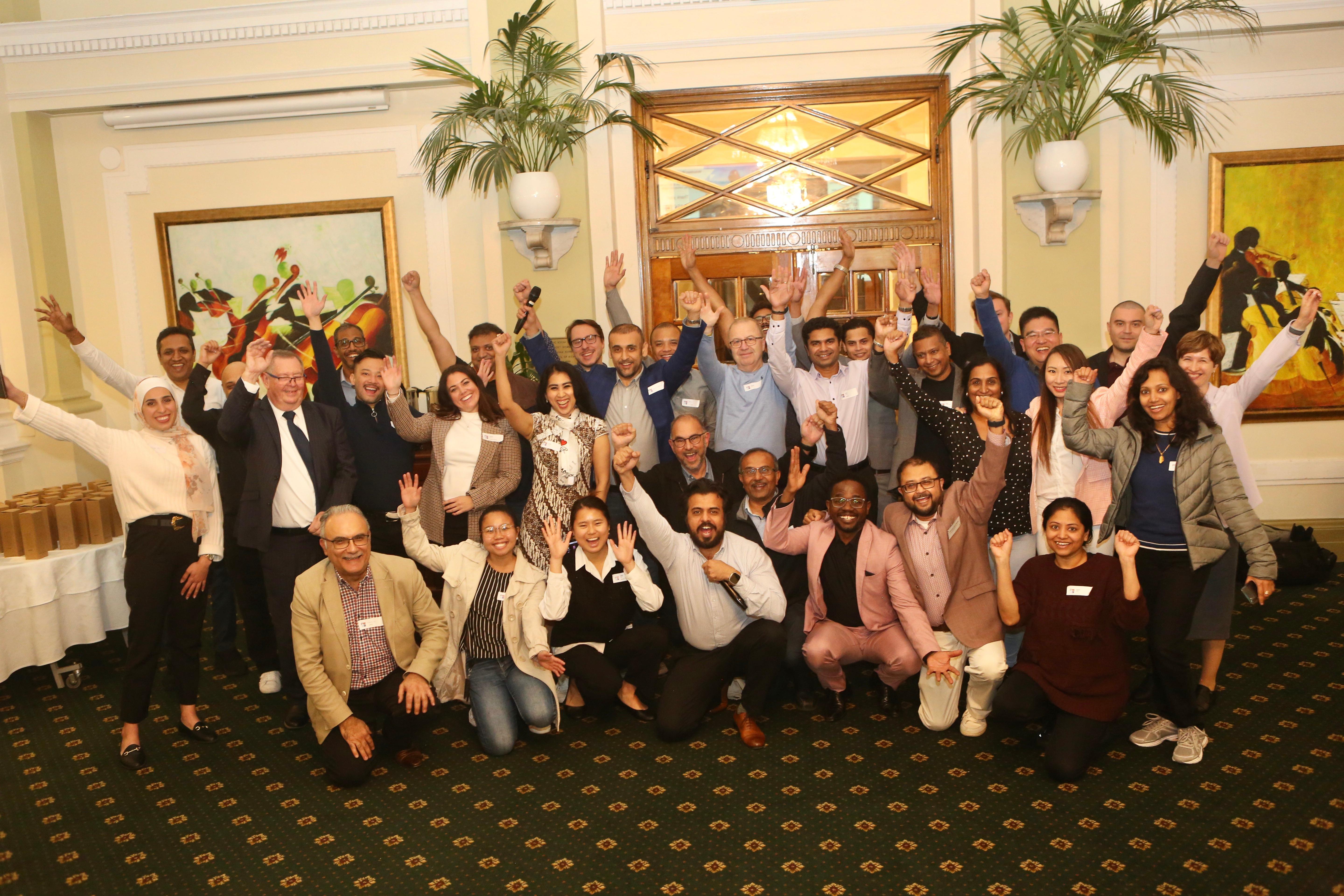 It is no longer possible to register for this event