<< Back to Calendar
PMISC - 9th of May 2023 - Taming an Uncertain Future
Title:  "Taming an Uncertain Future"
Bio: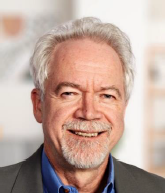 Mal Anderson is a speaker, author and workshop facilitator. He is also is an experienced strategic change and transformation facilitator. He advises on complex restructures, shaping and leading targeted change management interventions that deliver on various business commitments.He maps success for people and organisations through adaptive futures, change transformation, collaboration and trust.
Session Summary:
In this session we go through how we adapt in a world of increasing complexity & disruption. Discover how to design and implement a change strategy, build an adaptive mindset, and create an adaptive organisation with Mal's expert guidance!
Exactly how fast is the world changing? The pandemic is a stark reminder that change is all around, everyone gets impacted and sometimes we just have to roll with it - r esistance is useless! Markets are changing, disruption is normal, staff turnover is volatile, customer preference in constant flux.  So what can we rely on? What can we do to stay in control? How is this going to impact our work, our careers, our families, our aspirations?

Now, more than ever, we need to get real if we're going to succeed. We need to build on our Adaptive Intelligence! Adaptive Leadership can create Adaptive Organisations, but it needs an Adaptive Mindset to start the journey.

So, what is your superpower? What is it you can bring to the collaboration table that will build the Adaptive Team?

Don't let uncertainty hold you back - take control and unleash your superpower to build an adaptive team. 

Register now for a session that will challenge your thinking and help you succeed in an ever-changing world.
Event information: 
Date: May 9th May 2023
Arrive: 6 PM
Meeting: 6:30 PM to 8 PM
Depart: 9 PM
Venue : Castlereagh Boutique Hotel - 169 Castlereagh St, Sydney NSW 2000
Professional Development Units (PDU): 1 PDU can be claimed for attending this event.
Cost: FREE FOR PMI MEMBERS
It is no longer possible to register for this event